Fusion Preparation Products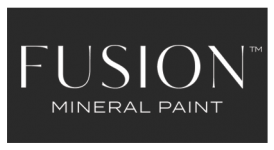 Established in 1989, Homestead House Paint Co., a local Ontario based company, began its life as a reproduction furniture manufacturer that found a need to create its own authentic milk paints to replicate beautiful old world finishes.
Recognizing a need in the market for these specialty products, they quickly expanded their paint line to offer a variety of other coatings and finishes.
These include their 100% Acrylic Exterior & Traditional Oil paints, and their newest product line Fusion™!
We at Colour Oasis are long standing dealers of specialty paints like Homestead House Paint and many of our staff members have completed numerous projects using these products ourselves.  If you need some help or guidance on to create a particular effect, feel free to ask, we would be pleased to help. 
FUSION™ PREPARATION PRODUCTS
Explore some of the various Fusion™ preparation products.  We also carry a wide variety of products from different suppliers to help prepare your project.
Fusion™ Fresco how to tips
Fusion™ Prevent Bleedthrough
Fusion™ preventing bleedthrough tips
FUSION™ PREPARATION PRODUCTS

Fusion™ TSP Alternative

Fusion™ TSP Alternative is a water-based degreaser used to thoroughly clean a painted surface prior to applying paint. Highly efficient, it removes oil, grease, fingerprints, stains and other contaminants, which will improve the adhesion and the look of subsequent coatings.
Safe to use on all surfaces (wood, paint, gypsum, melamine, plastics, metals and glass). Fusion™ TSP Alternative contains no phosphates.
Concentrated
No rinsing required
Effective
Water-based
Compatible with all surfaces
NO phosphates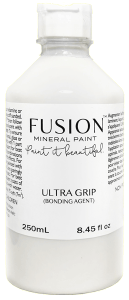 Fusion™ Ultra Grip

This product adheres to the impossible. In particular, melamine and thermafoil cabinetry. Milky when wet, dries translucent with very good clarity.  For optimum adhesion, clean the surface to be painted with T.S.P.
To Use:
Apply one very thin coat. Allow to dry for 12 hours before applying subsequent coats of Fusion™ colours. Clean up with water.
Because Ultra Grip is so strong, it can hold more texture, so if you apply it heavily with a brush, you will see brush marks, so apply thin and sparingly with a sponge.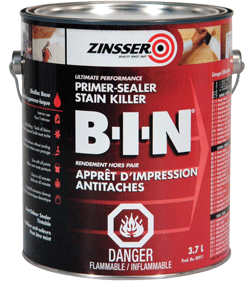 FEATURES
About Zinsser® B-I-N® Shellac-Base Sealer Primer
Looking for a "silver bullet" primer that covers everything unwanted? Use the one contractors keep in their vans: Zinsser® B-I-N® Primer. As the original pigmented, shellac-based, stain-killing primer-sealer, nothing is better at permanently blocking stains, odours and wood knots. Great under all top coats.
Shellac-base primer-sealer
For interior and spot exterior use
Greatest stain sealer
Seals knots and sap streaks
Seals pet, smoke and musty odours
Sticks to all surfaces without sanding
Lightning fast dry – recoat in 45 minutes
MORE INFORMATION
TDS/SDS