Concrete, Stone & Asphalt Sealers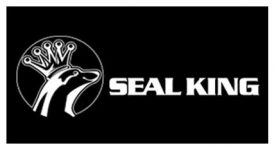 Concrete, Stone and Driveway Sealers

Colour Oasis carries a variety of concrete, stone and asphalt sealers from several leading brands. 
We carry Seal King, natural stone, concrete and paving stone sealers in several different sheen levels. 
We also carry Black Jack driveway sealer for asphalt driveways.
SEAL KING PAVING STONE SEALER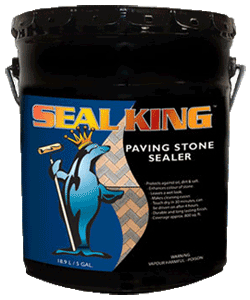 FEATURES
Seal King Paving Stone Sealer

Seal King's Paving Stone Sealer is a one component acrylic-based system. This sealer is specially formulated to enhance the natural beauty of the stone, brick or concrete surface by penetrating deep into the substrate, leaving a glossy, wet looking appearance. This sealer will protect the brick or concrete from oil, dirt, salt and discoloring.This sealer will not peel or blister.There are three types available:
Features
Can be used on exterior stone, brick or concrete
Protects against oil dirt & salt
Makes cleaning easier
Deeply penetrating
Quick drying
Does not peel or blister
Easy application
VOC complaint
MORE INFORMATION
TDS/SDS
SEAL KING CONCRETE CURE & SEAL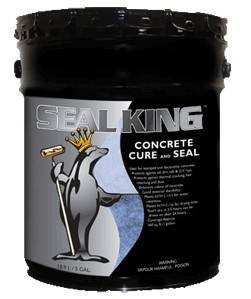 FEATURES
Seal King Concrete Cure & Seal
SEAL KING's Cure and Seal is specially formulated from acrylic polymers and fast drying solvents to cure and seal concrete, stamped or otherwise. It helps protect against oil, dirt, salt, cracking and dusting. This product has excellent water retention and color retention properties and will not inhibit the effectiveness of most floor covering adhesives for tile and carpet.-Solids Content = 25%
Features
Protects against oil, dirt, salt and UV rays
Protects against thermal cracking, hair checking
and dust
Makes cleaning easier
Good exterior durability
Meets ASTM C-1315 and C-309 for water retention
Meets ASTM C-156 for drying time
Touch dry in 30 minutes, driveable after 8 hours
Leaves a clear-wet look
V.O.C. Compliant
MORE INFORMATION
TDS/SDS
BLACK JACK DRIVE-MAXX 7000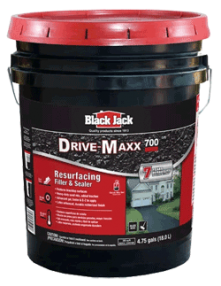 FEATURES
Black Jack Driveway Maxx 700
Black Jack® Drive-Maxx™ 700 is a better quality rubberized blacktop filler and sealer designed for asphalt pavements. This product renews the look of old worn driveways, and contains sand particles to fill in small cracks. Drive-Maxx™ 700 is enhanced with latex to improve performance and durability. Gel Technology enables faster and easier installation.
Restores blacktop surfaces

Heavy-duty sand mix, added traction

Advanced gel, faster & E-Z to apply

Latex enhanced, durable rubberized finish

No-stir gel is easy to apply
Delivers lasting protection
MORE INFORMATION
TDS/SDS