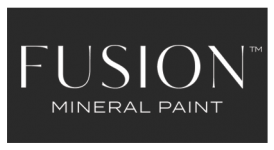 Fusion Mineral Paint
A great option for both the novice and advanced DIYer!
Fusion Mineral paint provides ease of use, a wide array of colour, creative exploration and a durable finish.
Our customers have been nothing short of thrilled when working with this product to turn old furniture new, new furniture old and other fun projects!
Check out the wide array of colours below! Feel free to inquire for more knowledge on how to effectively use Fusion Mineral paint to get the look and durability that you want!
Fusion™ Mineral Paint 
Fusion Mineral Paint is a professional paint for the everyday DIY'er.
With exceptional ease of application, Zero VOC formulation with high hiding coverage and a built-in top coat, it's easy to Paint it Beautiful with Fusion™! With over 50 gorgeous colours to choose from, you can tackle any project small or large!
Go from inspired to admired in a few hours. Add colour, reinvent and enjoy your time to create. Live with things you love and DIY the rest. Pick your project, bring home a pot of mineral inspiration, and Paint it Beautiful!
Features
Zero VOC
Minimal prep work
Easy application
Exceptional coverage
Gorgeous matte finish
No top coat required
Available in 37ml tester containers or 500ml pint sizes
For busy-DIYers, Fusion™ Mineral Paint is the only choice for exceptional colour, coverage and durability. Unlike some competitors, Fusion creates their paint from the pigments up, and formulate it for lasting results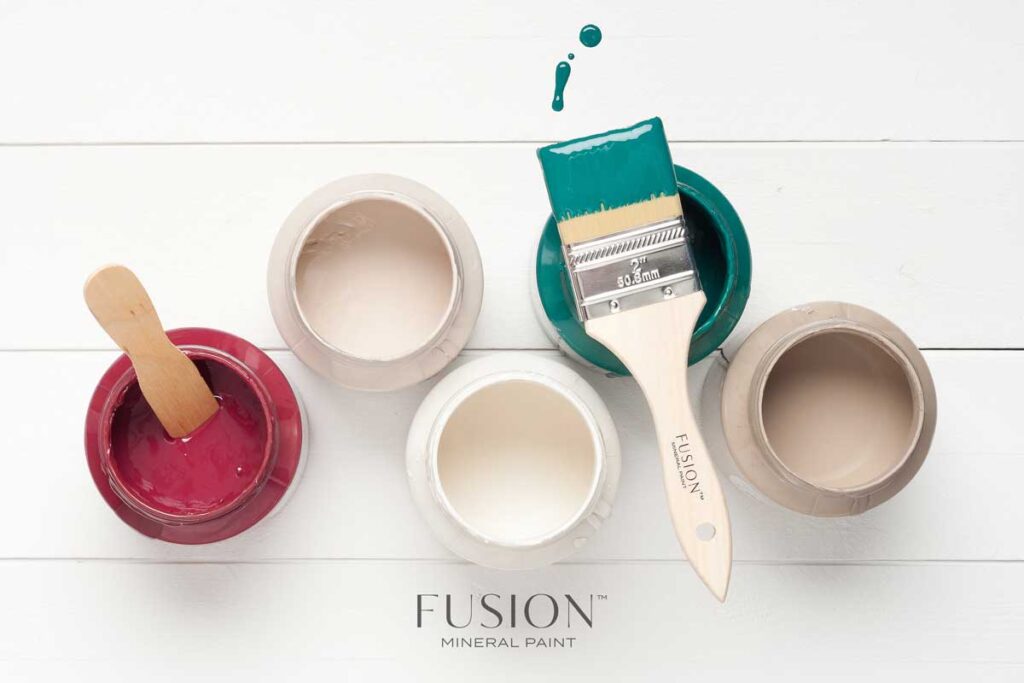 What Can You Do With Fusion?
Learn the endless possibilities of what you can do with Fusion™ Mineral Paint
Fusion™ Mineral Paint Difference
Learn about what makes Fusion Mineral Paint different
Let's Talk Colors! with Lisa Marie and Jennylyn
Different surfaces require different kinds of prep. Learn some basic tips with this video
FUSION™ MINERAL PAINT is easy to use! Watch this for some great tips!
Painting Light Colours Over Dark
Learn how to achieve the perfect, brush-stroke free coat when painting over a dark surface

How to Distress Furniture
Learn how to get the perfect distressed look, all you need is some beeswax, your choice of Fusion™ Mineral paint, a bit of fresco

How To Stencil With Fusion
Learn some basic techniques for a flawless stencil finish
In this video, we show you how to use a dry brushing technique on your furniture


FUSION MINERAL PAINT COLOURS
Fusion offers more than 50 standard colours. You can also intermix colours to make one of a kind custom colours. Hover over the jars below to see more details!
So many colours! What to choose?!
FUSION CLASSIC COLOUR COLLECTION
The Fusion Classic Colour Collection contains 30 beautiful hand curated colours.
FUSION METALLIC PAINT COLLECTION
The Fusion Metallic Colour Collection contains 8 beautiful metallic colours. Using pure mica pigments Fusion™ Metallics shimmer unlike any other on the market.
FUSION PENNY & CO. COLLECTION
Michael Penney is well known for his talent and his eye for beautiful, colourful spaces! Choose from 13 beautiful hand crafted colours!
FUSION TONES FOR TOTS COLLECTION
These pots of colour joy are perfect for creating a nursery haven for your little one. The four designer colours are inspired by some of our favourite nursery rhymes.
LISA MARIE HOLMES COLLECTION
Featuring a palette of five zen inducing hues. Inspired by the ritual of tea time and the benefits of natural herbs, each shade reflects serenity and relaxation. Muted and soft, the collection reflects a shared vision for a healthy home.
Note:
Colour accuracy: Colours shown are approximate.
The colours represented online and in Fusion's promotional materials have been rendered digitally, and may not be identical in colour when applied to your medium.
Colours have been optimized for accurate viewing across a variety of media. However, due to differences in how screens display colour, actual colour may vary. Colour may vary depending on a number of factors as well as lighting and may not be exactly as illustrated. Colour Oasis always recommends testing a sample of your chosen colour on an inconspicuous part of the project, to ensure the color meets your expectations.