Cottage Paint Urban Metal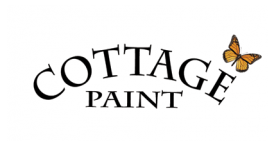 Cottage Paint Urban Metal

Less Shabby! More Chic!
Cottage Paint Urban Metal is available in an exclusive color collection of luxuriously soft metallic colours.
These colors have been carefully handpicked to reflect Urban Industrial styling such as 'SteamPunk' and 'Belgian Shabby Chic' which is leading the evolution of current design trends.
These offer a less Shabby and a more Chic style of home decor. This new style incorporates the use of metals and organic finishes, natural color tones and textures.
It is a delicate mix of an old look with a new feel.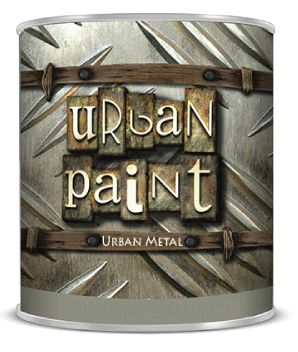 FEATURES
Cottage Paint Urban Metal

This liquid metallic paint has endless potential to add a rich or rustic element to any home decor. Using the most modern paint technology, Urban Metal is an environmentally friendly, low VOC, hybrid emulsion made from water and plant oil. It creates a durable metallic finish that can be applied on furniture, cabinets, walls, trim, moldings, brick, tin ceiling panels, old lamps and embossed wallpaper, just to name a few. It offers excellent adhesion and durability once cured.
Features
Available in 12 standard colours
Colours can be intermixed to create additional custom colours
Interior use
Easy to apply
Easy soap and water cleanup
Does not require a topcoat
Low Voc
Can also be applied over cottage paint to achieve a solid colour
MORE INFORMATION
TDS/SDS
Cottage Paint how to prepare furniture for painting
Cottage Paint how to apply Serenity mineral based paint
Cottage Paint how to add some fabric to furniture
COTTAGE PAINT URBAN METALLIC COLOURS
Choose from a colour pallet of 12 colours.  Cottage Paint Urban Metal Paint metallics can also be applied over other cottage paint clay colours to achieve solid colours.
On-screen and printed colours may vary from actual colours.  Colour Oasis always recommends referring to actual in-store paint samples before purchase or use.